SAFE-T Act update: 'No cash bail' set to take effect September 18
Since the final day of the 2021 lame-duck session, the SAFE-T Act has been highly criticized among the public, law enforcement, and state's attorneys. Now, two and half years later after court battles, the "no cash bail" provisions found within the law are set to take effect statewide Sept. 18.
Under the law, Illinois will replace its current cash bail system with a new set of strict standards that prosecutors must meet to be able to detain an individual pre-trial.
State Senator Terri Bryant opposed the SAFE-T Act when it passed the General Assembly and says the law fails to address the financial impacts that the elimination of bail will have on counties and victim services. She also says that the law fails to provide judges enough discretion to be able to hold certain offenders in jail pre-trial, leading to a heightened risk to public safety.
Village of Cutler's disabled veteran-run grocery store opens
On Friday, September 8, the Village of Cutler in Perry County marked the end to its "food desert" status with the official grand opening of a brand-new grocery store.
It had been roughly a decade since Cutler had a store, forcing residents in need of food to travel elsewhere. To solve that problem, village officials utilized a TIF district to reopen the once-established Fleetwood's Landing convenience store, but this time with a unique twist. The store, currently owned by the village, will have its day-to-day operations run by Allen Lynott, a disabled veteran.
Additionally, Lynott and his family will be provided with a residence to live in while they are running the store. As long as Lynott is able to meet all the criteria required by the Village Board and Cutler Community Commissary, which includes being open for at least five years, he will own the business and the residence.
The tentative hours for the store will be 8 a.m. to 7 p.m. Monday through Friday, 9 a.m. to 7 p.m. on Saturday, and 11 a.m. to 4 p.m. on Sunday.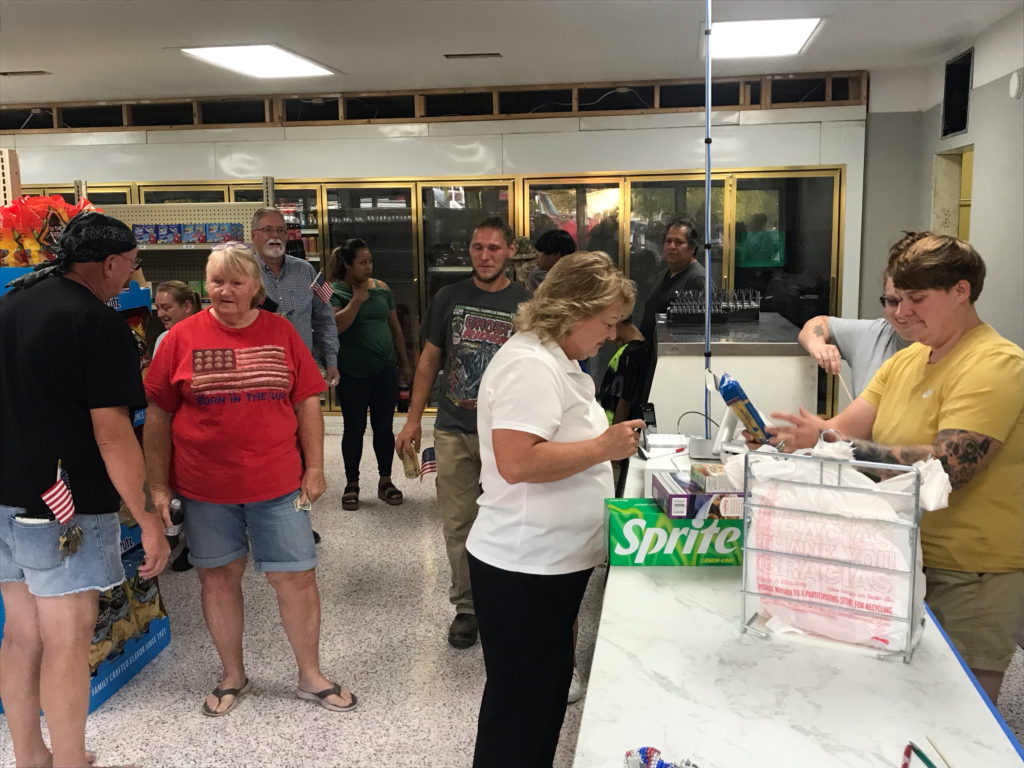 HFS halts co-pay requirement on state-funded undocumented immigrant healthcare program
On Sept. 5, the Governor's Administration sent a notice to hospitals regarding the Health Benefits for Immigrant Adults and Health Benefits for Immigrant Seniors Programs, informing them not to collect co-pays from patients enrolled in the program. The program provides top-notch healthcare to undocumented immigrants ages 42 and older in Illinois.
Back in June, Healthcare and Family Services (HFS) filed emergency administrative rules to set maximum co-pay amounts for certain services in an attempt to rein in state costs of the ballooning program, which was expected to cost $1.1 billion this fiscal year. Previously, undocumented immigrants in the program were allowed free services without co-pays. However, even though the emergency rules went into effect immediately, HFS is now informing providers that the cost-sharing portion of the rules were never meant to be implemented immediately and is on hold until further notice.
$550 million was allocated to the program in this fiscal year's budget, despite projections showing costs over $1 billion. To attempt to lower these costs, the Pritzker Administration filed a variety of new rules, but has failed to provide an updated financial outlook of the program.
Given the recent pushback by many in the Governor's own party over his "cost saving measures" and the lack of transparency, Sen. Bryant says she isn't confident that the program will stay within the $550 million allocated to the program. She adds that it is likely just a matter of time before the Governor and the Majority Party come back to the Legislature asking for more money.
Illinois homeowner grant program set to expire
Illinois homeowners impacted by the COVID-19 pandemic seeking financial mortgage assistance have until Oct. 31 to apply for a grant through the Illinois Homeowner Assistance Fund (ILHAF). ILHAF is a federally funded program dedicated to assisting homeowners at risk of default, foreclosure, or displacement because of financial hardships caused by the COVID-19 pandemic.
ILHAF was initially launched in April 2022 and has provided more than $246 million to help nearly 14,000 homeowners avoid foreclosure while regaining their financial stability. ILHAF supports qualified homeowners with grants of up to $60,000 for past-due mortgage payments, property taxes, property insurance, and homeowner and/or condo association fees. The average grant is $17,988 per household. Socially disadvantaged areas in Illinois have received over 69 percent of ILHAF funds.
Applications must be submitted before 11:59 p.m. on Oct. 31 to be reviewed for eligibility. A submitted application does not guarantee approval.
To qualify for a grant, Illinois homeowners must meet the following criteria:
Have a household income less than 150% of the Area Median Income.
Own and occupy their property as their primary residence.
Are past due on their mortgage, property tax payments, or homeowner association dues.
Have experienced a financial hardship directly related to COVID-19 that began, continued, or worsened after Jan. 21, 2020.
Eligible Illinois homeowners can apply online at https://www.illinoishousinghelp.org/.