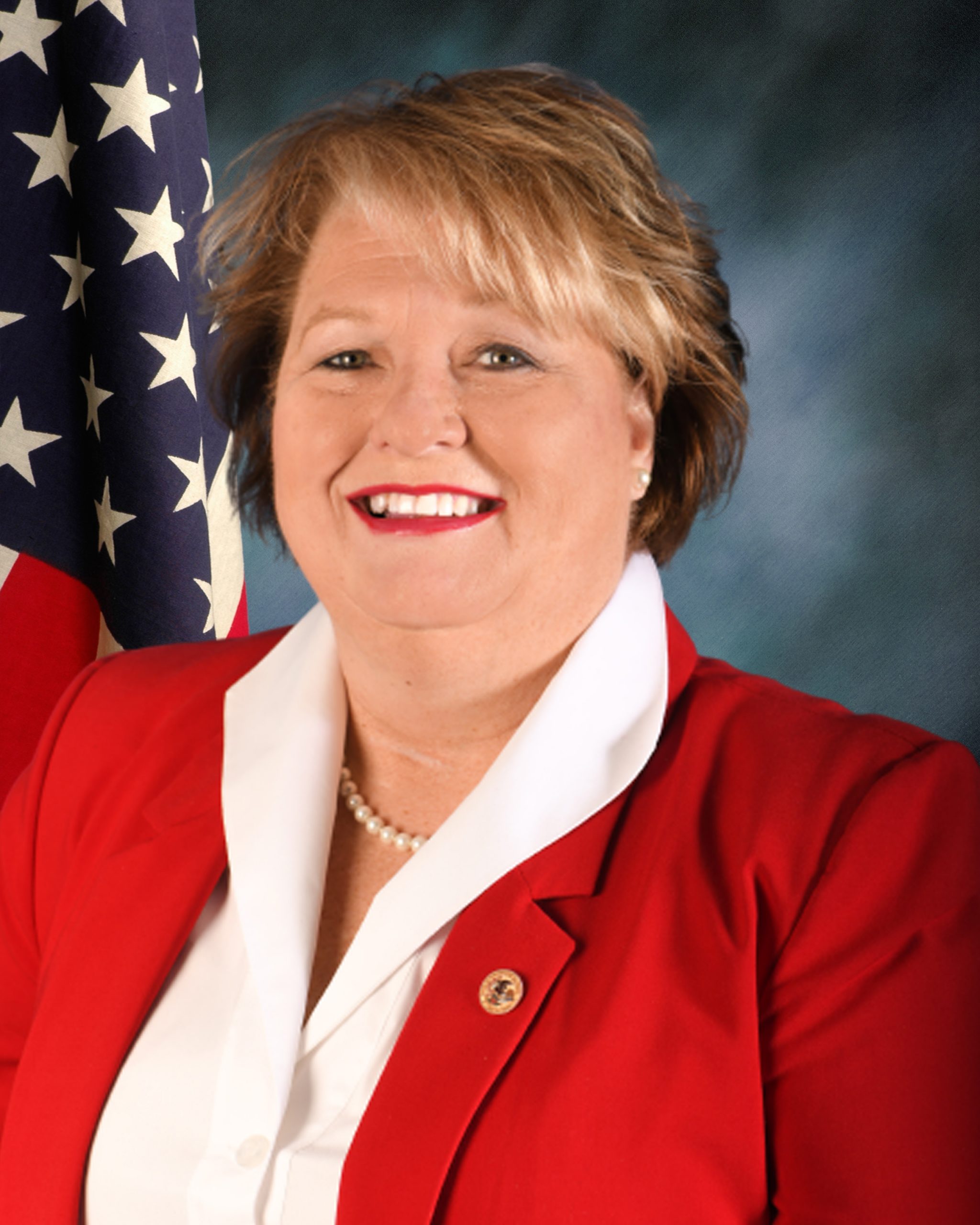 Senator Terri Bryant was elected to the Illinois House of Representatives in 2014, and was then elected to the Illinois Senate in 2020. After taking the Oath of Office on January 13, 2021, Senator Bryant now represents the 58th Senate District which includes all or parts of Jefferson, Perry, Randolph, St. Clair, Monroe, Jackson, Union, and Washington counties.

Senator Bryant's commitment to public service began in 1994 at the Illinois Department of Corrections (IDOC). While working in the IDOC, Senator Bryant rose to the rank of Public Service Administrator at the Pinckneyville Correctional Center and the DuQuoin Impact Incarceration Program. In addition to her normal duties over the Dietary Department, Bryant served as a member of the Illinois Department of Corrections Religious Practices Advisory Board, and as both an internal and an external auditor. After 20 years of service, she retired from the IDOC in 2014.

Throughout the years, Senator Bryant remained dedicated to political pursuits, including serving as a Precinct Committee Woman, Vice-President of the Jackson County Republican Women's Club and as Second Vice-Chair of the Jackson County Republican Central Committee. She was also a delegate to the Illinois Republican Conventions in 2008 and again in 2012. At the 2008 Illinois Republican Convention Bryant was selected as a Presidential Elector, and at the 2012 Convention she served on the committee to appoint at-large delegates to the National Convention.

In 2009, Terri graduated from the Illinois Lincoln Excellence in Public Service Series. She was appointed to the Board of Governors for that organization in 2010 and was elected President in 2011. Through her role as Chair of Woman's Coalitions and then later as the Coordinator of Coalitions for the Illinois GOP, Senator Bryant has been a leader in helping to develop better communications between coalitions and the Illinois Republican Party.

Senator Bryant balances her duties as a State Senator with her responsibilities in the private sector. Bryant has experience in the farming industry and in the service industry, including owning the successful Bluebell Restaurant in Murphysboro, Illinois.

Senator Bryant serves as the Minority Spokesperson for the Behavioral and Mental Health Committee as well as a member of the Agriculture, Education, Ethics, Executive Appointments, Health, and Hospitality & Tourism committees. Senator Bryant also serves on the Children & Families and the Long-term Care subcommittees. Senator Bryant serves as a member of the Senate Higher Education Working Group and the Commission on Equitable Public University Funding.

Terri Bryant resides in Murphysboro with her husband Rick and have been married since 1981. They have one son Tyler (Elaina) Bryant, one Daughter Tara (Tyler) Heinzmann, and 4 grandchildren.