Another Company Admits Guilt in Madigan Bribery Probe
The pay-to-play environment that plagues Springfield has led to another company now facing federal charges after it admitted to attempting to illegally influence former House Speaker Michael Madigan. AT&T joins ComEd as companies that have been recently charged with such crimes. AT&T has agreed to pay a $23 million fine as part of a deferred prosecution agreement. Federal prosecutors also unveiled a superseding indictment against Madigan and his ally Michael McClain related to AT&T.
The allegations are based on legislation AT&T was pushing to end landline telephone service in Illinois. The company was accused of funneling money to Madigan associates to try to influence the outcome of the legislation.
Paul La Schiazza, the former president of AT&T Illinois, was also charged.
In 2020, federal prosecutors reached a similar agreement with ComEd, with the utility giant agreeing to pay $200 million. In that case, ComEd admitted that it had "arranged jobs, vendor subcontracts, and monetary payments associated with those jobs and subcontracts, for various associates" of Speaker Madigan.
New "Stop the SAFE-T Act" Website Launched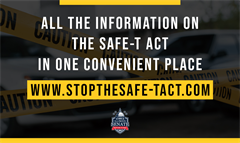 As state's attorneys from across Illinois continue to file lawsuits trying to block the implementation of the SAFE-T Act, confusion has only increased as to what the new law will do, and how it will affect public safety.
In an attempt to provide people with answers, a new website: www.StopTheSafe-TAct.com has been launched. This site offers insights into some of the concerning language of the Act and what it will do, recent news surrounding the Act, links to follow the lawsuits that have been filed against the Act, testimonials from prosecutors across Illinois, and the chance for people add their names to a petition calling for a repeal of the controversial Act. There are also quick links for sharing the site on Facebook and Twitter.
The SAFE-T Act was signed into law in early 2021, with some of the most controversial aspects of the Act set to take effect on January 1, 2023, including the end of cash bail, which will pave the way for offenders who commit serious crimes to be able to walk free until their trial.
Public pressure and fears about the potential for releasing violent criminals back onto the streets has prompted proponents of the SAFE-T Act to admit that there are issues with their new law. While some of them have discussed the possibility of a new trailer bill being unveiled during the fall veto session, no such bill has yet been read into the record.
Following repeated questions from reporters, Governor Pritzker has finally admitted that he also believes that the SAFE-T Act's language may need to be altered, but he has still refused to say what changes he thinks should be made.
Senator Terri Bryant says that at this point, the best and safest course of action would be to repeal the Act entirely and start over with an open process that includes all sides of the discussion.
Additional Allegations of Abuse at Choate Center Uncovered
More allegations of abuse have been brought to light in the ongoing scandal surrounding Choate Mental Health and Developmental Center in southern Illinois.
A recent investigative story by Beth Hundsdorfer of Capitol News Illinois and Molly Parker of Lee Enterprises Midwest on ProPublica has uncovered a recording of a 911 call from 2020, in which a struggle was recorded alongside a voice asking to be let go and another threatening to break the first person's other finger. Further investigation showed that from 2015 – 2021, approximately 1,180 allegations of abuse or neglect have been reported.
Facilities for people with mental and developmental disabilities have long been plagued by tales of alleged abuse, however Choate has stood out in the news for the high number of allegations as well as the culture of cover-ups that has been noted in dozens of instances where employees have been caught lying to investigators. Of the 184 records of cases when the Office of the Inspector General found substantiated proof of problems and wrongdoing, 29 cited employees failing to follow policy as the reason, 11 failed to report the allegation in a timely manner, 9 found that employees actively lied to investigators, and in more than 1/3rd of the cases the only resolution was to "retrain" employees.
You can read the full story here: https://www.propublica.org/article/illinois-choate-mental-health-abuse-911-staff
Residents are being urged to make sure their tax rebates have arrived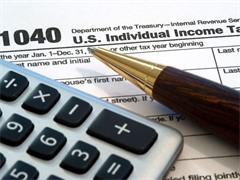 Have you received your "Illinois Family Relief Plan" tax rebates?
The rebates are part of a one-time program passed earlier in the year that offers income tax and property rebates to eligible Illinois residents. To receive both of the tax credits, individuals would have had to file an Illinois 1040 for the 2021 tax year, along with a Schedule ICR. If they didn't file either the 1040 or the ICR, then they had until October 17th to file a Property Tax Rebate Form (IL-1040-PTR) to receive the property tax rebate.
The administration of the program has created confusion, because while rebates started going out the week of September 12th, some of them won't be issued until after the October 17th deadline. Additionally, some of the payments are being mailed out as checks, while others are being made via electronic bank deposit.
More information on the rebate program is available here: https://www2.illinois.gov/rev/programs/Rebates/
Register Now for Bryant's Youth Advisory Council
State Senator Terri Bryant is once again hosting her annual Youth Advisory Council for high school students who have an interest in public service.
Students will discuss public policy issues in the fall session before experiencing a mock committee hearing. The idea behind this initiative is to engage students who are interested in a public service career in order to connect with elected officials and other leaders and learn how our legislative process truly works.
This year's event will take place on Wednesday, October 26 at the Du Quion Fairgrounds. Students interested in participating should email Paige Buente at pbuente@sgop.ilga.gov.