Pritzker Touts Unemployment Payment, Leaves Businesses and Employees on the Hook for $1.3 Billion More
Governor Pritzker recently held a press conference to tout a fund sweep of $450 million in Illinois business tax dollars to the state Unemployment Insurance (UI) trust fund. The Illinois UI trust fund was severely depleted during the pandemic due to large numbers of unemployment claims, including hundreds of millions in unemployment fraud that the Pritzker Administration failed to effectively combat.
After the recent payment, the trust fund still faces a debt of $1.3 billion, leaving Illinois as one of only five states still owing money on its UI trust fund loan.
Illinois received $8.1 billion from the federal American Rescue Plan Act of 2021 (ARPA). Thirty-one states used their ARPA money to eliminate their UI trust fund deficits and replenish their fund balances. Instead of following suit, Pritzker and his legislative allies waited for ARPA funds to be depleted by other proposals and programs, including personal pork projects for Democratic lawmakers.
The situation leaves businesses and employees on the hook for the remainder of trust fund deficit, which will likely mean higher taxes. If the debt isn't repaid by November 10, Illinois employers will lose part of the Federal Unemployment Tax Act credit for 2023. This would mean that unemployment tax per employee would increase next year from $93.96 to $173.28 for a minimum rate-taxed employee, and from $988.20 to $1,326.72 for a maximum rate-taxed employee.
IDOT on the Hunt for Snowbirds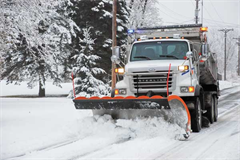 Looking for some extra winter work? The Illinois Department of Transportation (IDOT) is hiring Snow Removal Operators and Winter Salaried Highway Maintainers. The jobs, which are often referred to as snowbirds, involve operating IDOT snowplows to help clear the roads during winter weather. The department is responsible for maintaining more than 45,000 lane miles.
If you are interested in applying, you can do so online at the state's job portal at https://illinois.jobs2web.com/
IDOT is also hosting open houses to help people submit applications. You can find more information at https://www.illinois.gov/news/press-release.25480.html
Nominations Open to Honor Outstanding School Board Members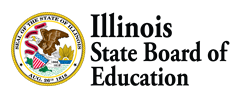 The Illinois State Board of Education (ISBE) is asking members of the public to nominate outstanding school board members for the Thomas Lay Burroughs Award.
The annual award is presented every year to an outstanding member of an Illinois school board.
According to ISBE, the award is designed to honor members for outstanding accomplishment in one of three areas, including:
Personal leadership in improving student learning, closing achievement gaps, and supporting educational excellence; and/or
Personal leadership in expanding educational opportunities for underserved students; and/or
Personal leadership in resolving a crisis or major difficulty with the result of more equitable outcomes for students.
If you know of someone who has provided outstanding leadership in one of those areas, ISBE is encouraging you to nominate them for the award.
You can find our more information, as well as nominate someone online at https://www.isbe.net/Pages/thomas-lay-burroughs-award.aspx
Bryant hosts Energy Savings Webinar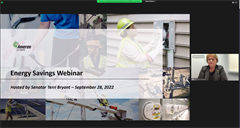 On Wednesday, Sept. 28, State Senator Terri Bryant hosted an Energy Savings Webinar for constituents concerned about their electric bills.
The slide presentation used during the webinar is available through her district office. If you would like to view the slides, please call her district office at (618) 684-1100.