General Assembly passes budget that reflects misplaced priorities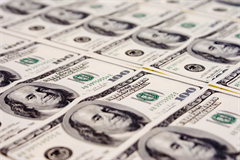 Late last week, the Illinois General Assembly passed the state's budget for Fiscal Year (FY) 2024, which represents the largest spending plan in Illinois history at $50.6 billion. The proposal now heads to the Governor to be signed.
In the Senate, the plan received bipartisan opposition, in which Senate Republicans said the budget further reflects the Majority Party's misplaced priorities and continues to expand the size of government with new programs at a time when revenues are slowing, and a recession is looming. State Senator Terri Bryant says this excessive spending is not sustainable and taxpayers will likely be on the hook down the road.
While Senate Republicans were pleased to be at the budget negotiating table this year, as they sought to create a state budget that reflects the priorities of their constituents, the budget that passed missed the mark.
Instead of providing better services to the developmentally disabled community, the FY24 budget prioritizes a program that provides free healthcare to undocumented immigrants, costing taxpayers hundreds of millions of dollars. The spending plan also includes more than $300 million in Democrat-only projects and a $400 million slush fund for the Governor but fails to provide the necessary incentives to retain the state's employers and bring new businesses and jobs to Illinois.
Sen. Bryant says that this budget once again proves that Democratic lawmakers have backwards priorities that don't put Illinoisans first. She says its concerning that they chose to continue to underfund the struggling developmentally disabled community while putting hundreds of millions of dollars toward non-citizens through the state's undocumented immigrant healthcare program and immigrant welcoming centers.
The FY24 budget, if signed into law, will take effect at the start of the new fiscal year beginning July 1, 2023.
Blue Collar Jobs Act Construction Tax Credits
Following calls from Senate Republicans, the Illinois Department of Commerce and Economic Opportunity (DCEO) opened the application process of the Blue Collar Jobs Act (BCJA) for eligible companies. BCJA seeks to bring good-paying jobs to Illinois through a series of income tax credits for qualified capital investments in the construction of new or improved property.
The program was originally signed into law as part of the bipartisan budget negotiations in 2019 but was frozen prior to its implementation in 2021 by Gov. JB Pritzker. Sen. Bryant applauded the reinstatement as it will help to rebuild Illinois' economy and provide more job opportunities to Illinois workers.
The Blue Collar Jobs Act provides $20 million in incentivizing tax credits attributable to the wages paid to construction workers on eligible construction projects. Eligible companies include those located in an Enterprise Zone or a River Edge Redevelopment Zone, companies designated a High Impact Business, or companies with an agreement under the Economic Development for a Growing Economy (EDGE) Program.
For more information, the DCEO's website lists the requirements for the various construction credits, as well as the application process itself. The DCEO will also host a technical assistance webinar regarding the BCJA program application and processes June 26 in the afternoon. This program will be virtual and you can RSVP online.
Illinois' energy outlook sees some improvements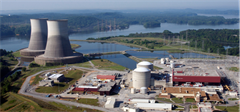 Recently, Ameren Illinois filed new electric rates with the Illinois Commerce Commission following the Midcontinent Independent System Operator's (MISO) seasonal planning resource auction.
Last summer, downstate consumers were hit with a dramatic increase in electric rates, resulting in many families paying over 90 percent more on their utility bills. The new rates fell to approximately 7 cents from approximately 12 cents per kilowatt-hour—still higher than what consumers were paying in May 2022, but a small step in the right direction for energy affordability for Illinois families and businesses.
While these rates take effect June 1, 2023, individuals who live in the Ameren Illinois territory but within a municipality or county that has entered into an aggregation contract won't see a change in the rates on their bills until either their contract expires, or they opt out of the municipality's contract. Aggregation contract rates vary per municipality.
The announcement of new rates comes as the Illinois General Assembly just took a major step in seeking to provide more clean, reliable, and affordable energy to Illinois' power grid. The House of Representatives and the Senate approved a measure, Senate Bill 76, which would end the decades-long ban on the construction of nuclear plants and would allow for the creation of small advanced nuclear reactor plants.
Sen. Bryant says this legislation will position Illinois to be able to better capitalize on our state's existing wealth of nuclear experts and knowledge to help fulfill Illinois' clean energy demands.