Sen. Bryant Seeks to Protect Law-Abiding Gun Owners
Law-abiding gun owners who legally purchased a firearm that is subject to Illinois' recent firearms ban – during the federal court injunction between April 28 and May 4 – are being told by the Attorney General and the Governor's Administration that beginning Jan. 1, they have to either surrender those firearms or risk becoming a criminal.
On April 28, a federal judge placed an injunction on the state's recently enacted "assault weapons ban," which opened a period of time where it was again lawful to sell and purchase these "banned firearms."
On May 4, a federal appeals court lifted the injunction against the ban. The Attorney General then released guidance, claiming that those firearms (which were included in the ban), but then purchased and picked up during the window between the rulings, would be illegal on Jan. 1, 2024 – the date on which firearms subject to the ban are required to be registered.
The registration process includes an affidavit where the owner is required to attest that the affected firearm was purchased prior to Jan. 10, 2023. State Senator Terri Bryant says it's not right that those who legally purchased one of these firearms between April 28 and May 4 would have to either surrender their firearm of risk becoming a criminal.
To rectify the issue and to prevent law-abiding citizens from being turned into criminals, Sen. Bryant is co-sponsoring legislation, Amendment 1 to Senate Bill 1073, which updates the affidavit requirements to include firearms purchased during a period in which a court issued an injunction on the law. This would allow individuals who purchased "banned firearms" during this recent injunction or any future ones, to be able to legally keep and possess them. 
Title 42 Highlights Illinois' Ballooning Undocumented Healthcare Program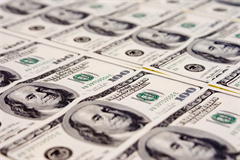 May 12, 2023, marked the end of Title 42, which is a federal provision that allowed the Centers for Disease Control (CDC) to expel or restrict the number of migrants entering the United States to help prevent the spread of the COVID-19. As thousands amass at the United States border, its ending is highlighting a billion-dollar program in Illinois that provides free healthcare to undocumented immigrants.
The Health Benefits for Immigrant Seniors program was implemented in 2020 to provide benefits to undocumented immigrants ages 65 and older. It has since been incrementally expanded to include individuals ages 42 and older, and renamed Health Benefits for Immigrant Adults (HBIA).
Because Democrats relied on an estimate provided by advocates that grossly underestimated the number of people who would enroll – and failed to verify that it would be accurate – the program exceeded its yearly appropriation in the first month it was in place. As Democrats have expanded the program, that trend has only continued, and next year it will cost taxpayers $1.1 billion. Gov. JB Pritzker initially boasted about Illinois' status as the only state in the nation offering healthcare to undocumented immigrants at this scale, but he is now walking back that enthusiasm as costs continue to rise.
Despite ballooning costs, Democratic legislators continue pushing to further expand the program. Senate Bill 122 would expand taxpayer-funded coverage to all undocumented adults. This expansion would add an additional $380 million to the program's cost, bringing the total tab for taxpayers to nearly $1.5 billion.
As pandemic-era funding dries up and the economy slows down, Senate Republicans are urging Democratic colleagues to consider budgetary pressures Illinois faces and be responsible stewards of taxpayer dollars. Sen. Bryant specifically notes that Illinois should first keep promises made to its vulnerable citizens, such as the developmentally disabled community whose programs have been underfunded by half a billion dollars over the last three years.
Senate Republicans Pass Measures as End of Session Nears
With just five scheduled days left of the spring legislative session, the Illinois Senate was busy at work this week moving through legislation to meet a Friday bill-passing deadline.
A few notable bills passed by Senate Republican members include:
House Bill 3203 (Sen. Turner): Allows pharmacists and retailers to sell fentanyl testing strips over the counter to the public and allows county public health departments to distribute the testing strips at their facilities for free.
Senate Bill 1160 (Sen. Fowler): Requires the Renewable Energy Component Recycling Task Force to consider the benefits of prohibiting a person from mixing renewable energy components with municipal waste.
House Bill 1297 (Sen. Harriss): Seeks to address the teacher shortage by allowing private schools teachers the ability to buy up to two years of service credit from the Teachers Retirement System.
Senate Bill 1115 (Sen. Rose): Allows university police to receive the same disability benefits as city police, and provides them with benefits based upon 65 percent of their pay if injured in the line of duty.
House Bill 3172 (Sen. Bennett): Allows individuals who require sliding scale insulin treatments to be accepted for residency at an assisted living facility.
House Bill 3202 (Sen. Lewis): Requires insurance companies to cover home saliva cancer screening tests every two years for at-risk individuals.
House Bill 3456 (Sen. Bryant): Allows the Director of Natural Resources to enter into a public-private agreement to develop, finance, lease, manage, and operate the World Shooting and Recreational Complex located in Sparta, Illinois.
Sen. Bryant host Recycle for Sight Drive
In case you didn't know, May is Healthy Vision Month. In honor of that, Sen. Bryant is hosting a Recycle for Sight drive from May 8 through May 31. Her office is teaming up with the Mt. Carmel, Benton, and Waterloo Lions Clubs to collect prescription eyeglasses for those in need.
All donations need to be dropped off or mailed to one of her district offices by May 31. After that date, her offices will then personally deliver those items to the participating Lions Clubs.