Senate Republicans Call for Action to Address High Cost of Living
In response to continued high inflation and increased cost of living, several members of the Senate Republican Caucus came together at a Capitol press conference to advocate for solutions to the economic issues facing Illinoisans. While the previous year did attempt to provide some financial relief, the Majority Party failed to provide a permanent or meaningful impact on families, who are still struggling.
During the press conference, the Senators highlighted several proposed bills that would provide financial relief for families, including,
Senate Bill 1150: Makes the one-year state sales tax exemption for groceries permanent and also exempts prescription drugs and other medical devices from state sales tax beginning July 1, 2023.
Senate Bill 1151/Senate Bill 168: Provides parents with a state tax credit equal to 25% of the federal tax credit for each qualifying child. Qualifying families would receive a tax credit of up to $500 per qualifying child on state income taxes.
Senate Bill 2200: Appropriates $200 million in energy rebates for Ameren customers through an already established program. Qualifying households would receive about $170 in credits toward their power bills.
Senate Bill 1152/Senate Bill 330: Increases Illinois' income tax exemption for seniors from $1,000 to $2,000.
State Senator Terri Bryant says these solutions present an opportunity to provide much-needed, permanent relief to Illinoisans who often have to choose between buying groceries or paying their utility bills.
Bryant Hosts Students in Springfield to Learn about the Legislative Process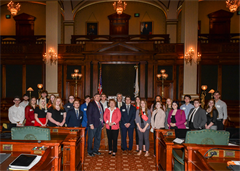 On March 15, dozens of high school students from across the 59th Senate District were welcomed to the Illinois State Capitol in Springfield by State Senator Terri Bryant (R-Murphysboro) to learn more about the state's legislative process as part of her Youth Advisory Council (YAC) program.
Sen. Bryant said that she wants the students to fully understand the craziness and innerworkings of what happens in Springfield to get a law passed. But more than that, she wants to hear from them about what is going on in their own communities.
Sen. Bryant's YAC program allows local high school students to learn more about government through two meetings held each school year. During the fall meeting, students heard from local leaders and had the opportunity to propose ideas for new legislation. This year, students put forward an idea to help address the ongoing school bus driver shortage affecting the state, which they took up during a mock committee meeting during their recent gathering in Springfield.
During the spring meeting, students took on the various roles involved in the legislative process for a mock committee hearing in an actual Senate committee room at the Capitol. The students served as lawmakers discussing and voting on the proposal, concerned citizens and lobbyists advocating for and against the issue, and reporters covering the hearing.
Sen. Bryant's YAC program is open to high school students in the 59th Senate District each year. She encourages interested students to ask their teachers and/or principals about taking part in the future.
Senate Passes Bipartisan Bill Ending Moratorium on Nuclear Power Plants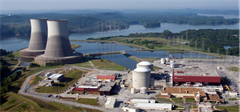 Last week, the Senate passed Senate Bill 76, which would end the moratorium on the construction of new nuclear power facilities. Proposed by Senator Sue Rezin, this bill would remove the language that prevents construction of any new nuclear power plant within the state. The bill passed with a bipartisan vote of 39-13 and will now move to the House of Representatives for further action.
Senate Bill 76 provides public utility and energy companies the option to invest in new nuclear power construction projects, without requiring them. This opportunity allows Illinois to compete with other states on the field of nuclear energy. Illinois is one of only 12 states that still has a moratorium on the construction of new nuclear power. Meanwhile, neighboring states have moved forward on production of their own facilities.
Building additional nuclear power plants would both improve Illinois' energy grid and provide a wealth of jobs for the communities that build them. Sen. Bryant says it is critical for Illinois to be able to explore all energy options especially as warnings begin to be issued about the possibility for future energy brownouts and blackouts.
'Back to Business' Grant Applications to Open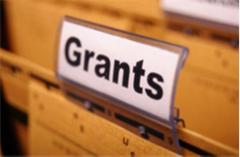 It was recently announced that the State of Illinois is offering $175 million in recovery grants through the Back to Business (B2B) program. Through this program, businesses in three select categories that have been hardest hit by the pandemic will be able to apply for grants from April 5 through May 10. These three categories are restaurants, hotels, and creative arts organizations.
In total, $75 million will be available for the hotel grants, while $50 million will be available for restaurants and creative arts organizations respectively. Grants are wide ranging, from $5,000 to $50,000 for restaurants, up to $1,500 per room for hotels, and $5,000 to $250,000 for creative arts organizations. Businesses in either the restaurant or creative arts categories will be awarded with flexible spending to support loses; however, for those in the hotel category, 80 percent must be used for payroll related costs with the remaining 20 percent being flexible spending.
More information about the program and the exact requirements to apply for the grants can be found on the Illinois Department of Commerce and Economic Opportunity's (DCEO) website. The DCEO has also compiled a list of more than 100 community navigators and their contact information for those looking for support or help in navigating the B2B application process. Additionally, there will be four different informational webinars hosted by the DCEO over the next weeks, more information is located on the DCEO's website.