COVID-19 Disaster Declarations to End May 11
Gov. JB Pritzker announced this week that he will be ending his continued COVID-19 disaster declarations on May 11, 2023. This announcement coincides with the decision by the White House to end the federal emergency declarations on that date.
Illinois' disaster declaration has been in place since March 9, 2020. Since then, the Governor has issued the disaster declaration every 30 days, which has allowed him to order arbitrary state-wide mandates and restrictions at his discretion—bypassing legislative input and oversight.
Illinois remains one of only eight states that still have a disaster declaration in place and is the only state in the Midwest currently under a declared state of emergency.
Over the past three years, the Governor used the disaster declaration to impose restrictions such as forcing businesses and schools to close and mandating the use of masks in public.
While Senator Terri Bryant is pleased that the emergency declarations will finally come to an end, she is still critical of how long the declarations lasted, adding that the Governor has been abusing his executive powers.
State Employee Retirees Notified of Tax Withholding Mistake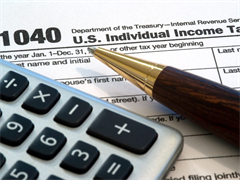 In an email notification, state retirees were informed that their January pension checks were accidentally increased this month, as the State Employee Retirement System (SERS) failed to withhold the correct amount for federal taxes. Currently, SERS is leaving it to the retirees to correct this mistake but has offered a FAQ document on its website to help address concerns and questions.
In the SERS pension plan, withholding is used to withdraw a set amount of money from each paycheck or retirement pension that is used toward paying taxes. Thus, if a month is skipped, the annual amount withheld will be less than what taxpayers set for themselves. This means that state retirees will end up having to either pay more in taxes or receive a lower tax return when they file their taxes.
Despite this mistake, SERS will not be withholding any additional taxes in February that might compensate for the January error. They are recommending that state retirees either set aside the amount that should have been withheld from their January check personally, submit a modified W-4P form that will authorize SERS to withhold additional federal tax from future months, or contact a tax advisor to come up with another solution.
In order to find out how much should have been withheld in January, retirees can check through their SERS Member Services account. Furthermore, SERS cautions that any changes in withholding may not take effect until March.
Illinois Unemployment Rate Continues to Trail the Nation
The federal Bureau of Labor Statistics released its December unemployment statistics, and Illinois remains among the worst in the nation with an unemployment rate at 4.7%. The only state with a higher rate than Illinois was Nevada.
In December, Illinois' 4.7% unemployment rate meant that at that time 303,000 Illinoisans were unemployed. This rate is higher than its neighboring states, where the highest rate is 4.3% in Michigan and the lowest is 2.8% in Missouri. Additionally, Illinois' unemployment rate stands significantly higher than the national average rate of 3.5%.
While Illinois' December rate still shows a 0.4% decrease in the unemployment rate from December 2021, it still marks a trend of slight increase over the past few months. In 2022, unemployment had been slowly decreasing in the first half of the year, but from August 2022 on, the data showed a steady increase for the first time since April 2020.
2023 DCFS Scholarship Program Applications Now Open

The Department of Children and Family Services is now accepting applications for the 2023 DCFS Scholarship Program for both current and former youth in care. Scholarship packages include full tuition and mandatory fee waiver to any community college, university, or college maintained by the State of Illinois as well as a monthly grant payment, start-up grant and a medical card.
The scholarship applications deadline is March 31, 2023. Scholarships will be awarded on May 1, 2023. You can learn more about the 2023 DCFS Scholarship Program by clicking here. You can access a scholarship application here.