Phase 1B expanded to include those with underlying conditions
This week, after hearing calls from the public to prioritize those most vulnerable to COVID-19, the Governor announced the expansion of Phase 1B vaccine eligibility to include those with underlying health conditions.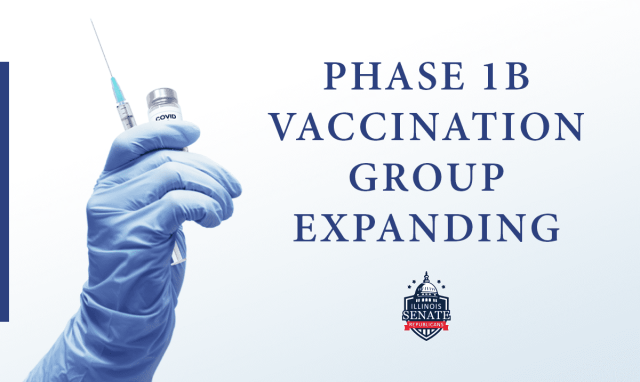 For weeks, Senator Bryant, who has been critical of Illinois' vaccination rollout, has been urging the Governor to prioritize these individuals, saying those most at risk of dying from the virus should be first in line.
Beginning Feb. 25, those with comorbidities, underlying conditions, and disabilities will be able to receive the vaccine. Prior to this announcement, Phase 1B included those ages 65 and older, essential workers, prisoners, and legislators.
The list of qualifying underlying conditions includes:
•      Cancer
•      Chronic Kidney Disease
•      COPD (Chronic Obstructive Pulmonary Disease)
•      Diabetes
•      Heart Condition
•      Immunocompromised State from a Solid Organ Transplant
•      Obesity
•      Pregnancy
•      Pulmonary Disease
•      Sickle Cell Disease
Senator Bryant notes that while she is pleased that those with underlying conditions will soon be able to receive the vaccine, she argues that this expansion is well past due. Additionally, Senator Bryant is questioning why these individuals have to wait another two weeks to begin receiving the vaccine, while prisoners and legislators have already begun receiving shots.